Visit our new FACEBOOK
page and "LIKE" us!
Click here:


Be sure and share our page
with all of your Facebook
friends!
DONATE TO THE OLD HICKORY RAILROAD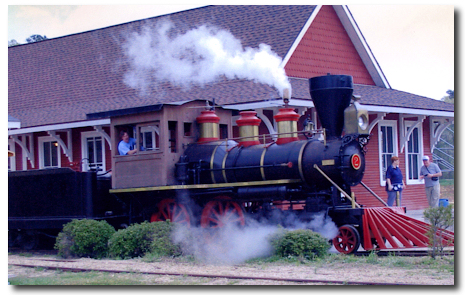 THE OLD HICKORY RAILROAD is in need of your help! After many years of providing children and adults in the area with a great experience, our engine, cars and track need an overhaul. As you might guess, this is an expensive undertaking, and we are looking for help through donations, grants, and other methods.
YOU CAN HELP! CALL, EMAIL OR WRITE NOW AND DONATE TO THE RESTORATION OF THE OLD HICKORY RAILROAD!
Telephone: (225) 634-7397
Fax: (225) 634-3337
E-mail: Harv707@aol.com
Mail: P.O. Box 297, Jackson, LA 70748