Visit our new FACEBOOK
page and "LIKE" us!
Click here:


Be sure and share our page
with all of your Facebook
friends!
SCHEDULE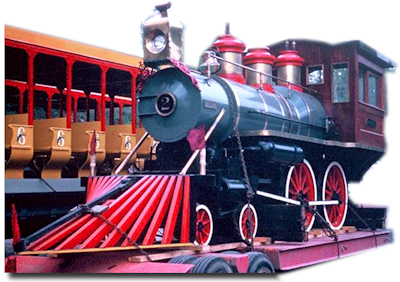 JOIN US AS WE RETURN THE OLD HICKORY RAILROAD TO FULL OPERATION!!!

Below is the official timeline for returning THE OLD HICKORY RAILROAD to operation.
As you might guess, we are very excited and ambitious in our task of returning THE OLD HICKORY RAILROAD to its former glory. As such, the schedule we are providing, while we hope to follow it, is dependent on many factors coming together in a timely and smooth fashion. Please check back, and LIKE us on FACEBOOK, to follow our progress!
---
READ AN ARTICLE FROM THE FELICIANA EXPLORER ON THE RESTORATION OF THE OLD HICKORY RAILROAD.
CURRENT SCHEDULE OF ACTIVITIES

February, 2013
Boiler was removed for inspection.

Summer, 2014
Track clearing and inspection

Autumn 2015
The Old Hickory Railroad returns to service!