Visit our new FACEBOOK
page and "LIKE" us!
Click here:


Be sure and share our page
with all of your Facebook
friends!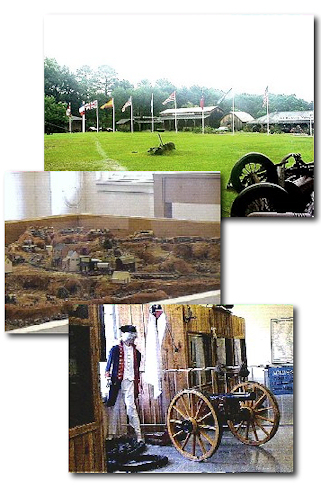 MUSEUM

The REPUBLIC OF WEST FLORIDA MUSEUM is located in Jackson, La., just North-East of the capital city of Baton Rouge. This fabulous treasure of Civil War and military artifacts, antique cars, planes and carriages, Antebellum furnishings, ship models, steam train rides, wildlife, and musical instruments is a "must see" when visiting the Gulf South!

The proud history that is Louisiana is brought to life in every exhibit!


The OLD HICKORY RAILROAD and the GREATER BATON ROUGE MODEL RAILROADERS are both housed on the museum grounds.

For more information and updates on what's happening at the REPUBLIC OF WEST FLORIDA MUSEUM, go to their website here.