Visit our new FACEBOOK
page and "LIKE" us!
Click here:


Be sure and share our page
with all of your Facebook
friends!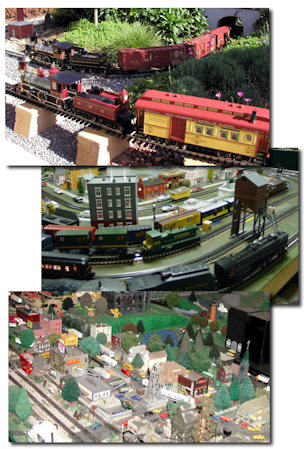 MODEL AND TOY TRAINS!

Up the hill from the Old Hickory Railroad Depot is the home of the GREATER BATON ROUGE MODEL RAILROADERS. Here you will find model and toy train displays of all sizes and scales. There are currently ten unique model "layouts" on display for you and your family to enjoy!

The club is open the the public on the second and fourth Saturdays of the month, from 11:00 AM until 3:00 PM. While visiting the Old Hickory and the Museum, be sure and check out the trains!

For more information and updates on what's happening at the Greater Baton Rouge Model Railroaders, go to their website here.